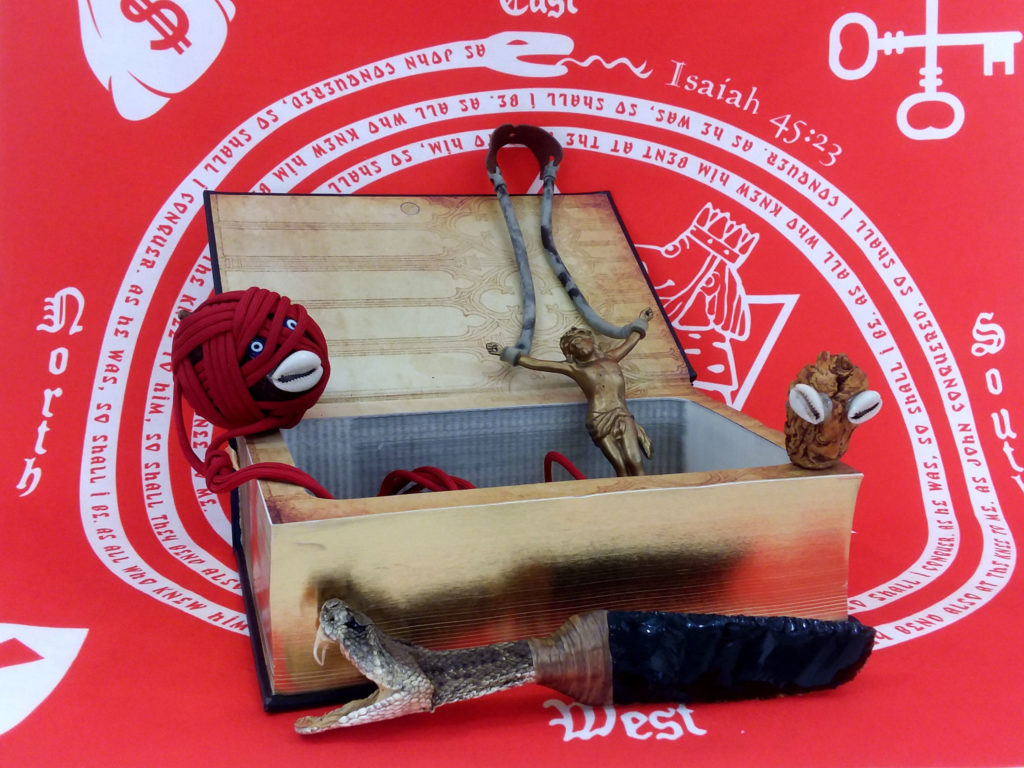 How to Make a High John the Conqueror Slingshot
A whimsical creation inspired by the cover art of Celtic Frost's 1985 black metal masterpiece "To Mega Therion," this tool practically built itself; all I had to do was remove the metal Jesus from an extra "sick call" crucifix I had lying around, then loop the ends of the replacement band for a wooden slingshot directly around His wrists instead.
And David put his hand into his bag and took from it a stone and slung it, and struck the Philistine on his forehead. And the stone sank into his forehead, so that he fell on his face to the ground." [1 Samuel 17:49]
Since the aluminum cast figure of Jesus had a hollow back (like the Hulder folk of Scandinavian folklore), I was able to load the "handle" with a few John the Conqueror roots and a bit of my own hair and nails, along with some beeswax; this ensures that whatever "trollshot" I fire with it will be come with my personal energy signature.
I've since enjoyed rendering photographs of various noxious celebrities and politicians as multi-page tiled prints to be hung up in my home office and use for target practice between conference calls.