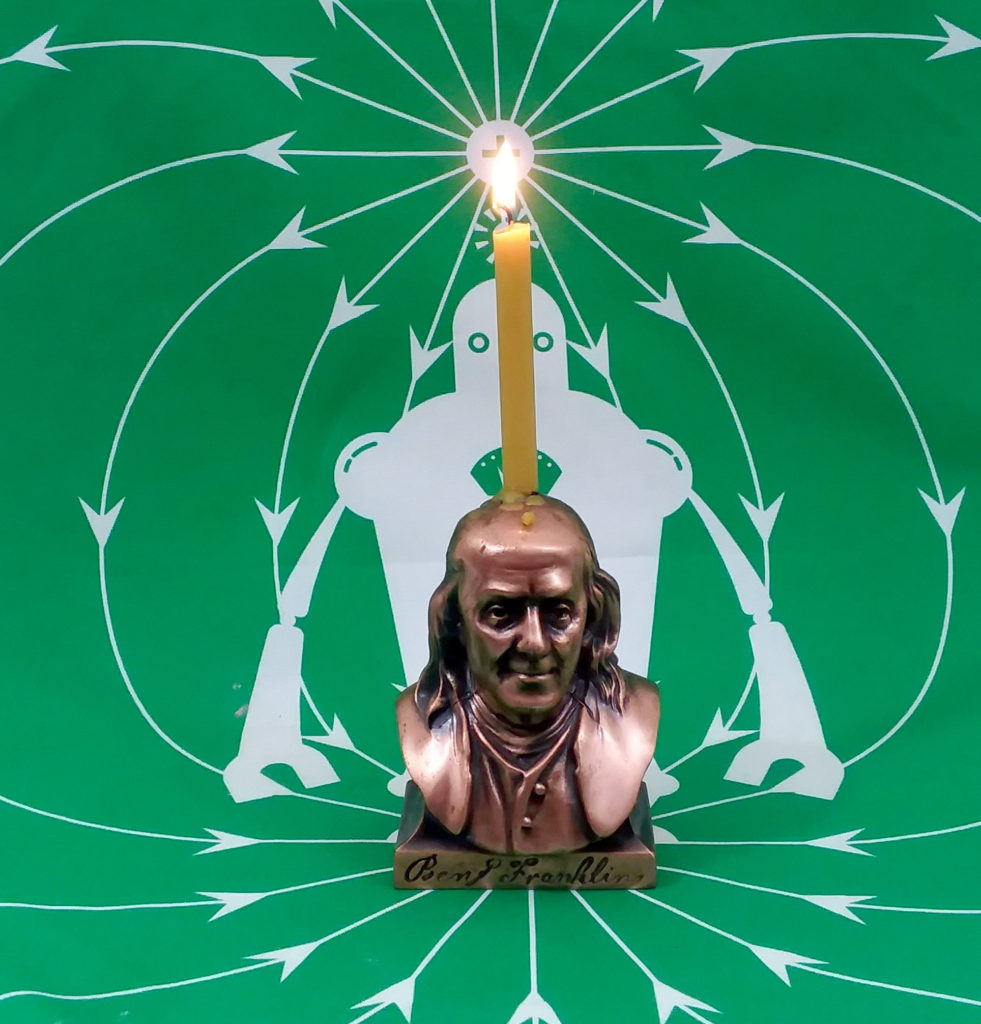 How to make a Benjamin Franklin money fetish
An all-American legend, Benjamin Franklin is simultaneously the president on the $100 bill who advised folks to be "early to bed and early to rise" AND a member of the secretive "Hellfire Club" who had frequent hallucinations due to untreated syphilis contracted from French prostitutes. 
I wish I could say I had some fantastic inspiration for this piece, but basically I had a miscellany of money mojos and pocket pieces sitting around that I could never remember to carry, so I just sprayed them all with whiskey, loaded them into the bottom of a coin bank and then sealed it with beeswax.
If I was going to make something like this from scratch, I would probably use:
Cinammon
Gravel root
Nutmeg
a mercury tilt switch
a mercury dime
a name paper
Parsley
Mint
Shredded American currency
Flecks of gold (microscopic prospector's nuggets)
Also included in the bottom are dirts from:
the Federal Reserve Bank
a bar in Philadelphia Benjamin Franklin used to drink at
the Liberty Bell.